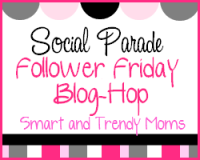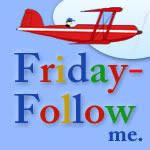 It's FRIDAY!!!! Welcome to those of you stopping by on

Social Parade Follower Friday

and

Friday-Follow

. Thanks to Smart and Trendy Moms and Friday-Follow.com for hosting these hops. I can't tell you how many wonderful blogs I've found through the hopping process. If you decide to follow my blog (and you should because I'm totally fabulous!), please leave a comment and let me know you're following. I will certainly follow you back.

Have a great weekend everyone. Wishing all the wonderful dads in the world a Happy Father's Day. We're celebrating with a joint birthday party for our boys. I'll be sure to post pics of the party next week.